Deal of the month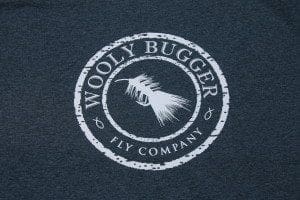 Grab a Wooly Bugger T-Shirt for $13-$16 till May 31st. We have men's and women's designs.
Free Shipping
* Free shipping on all orders over $50 (U.S. only). This is just one of the many benefits you receive when you order from us. Feel free to tell others about this offer.
Pro-Program
We would like to offer guides and fly fishing clubs a special discount. Email us to find out how. contact@woolybuggerflyco.com
Join our Mailing List
Join our email list to receive our monthly eNewsletter and a chance to win free stuff.