About
Wooly Bugger Fly Co History.
Company Information
Wooly Bugger Fly Co. has been around since 2010. It was created out of a passion for fly fishing and the ability to find peace in a crazy world. Our company will strive to bring you the very best product and service so you can enjoy your day on the water.
The owner Jason Edwards is an avid fly fisherman and outdoorsman. He was given the chance to own his own Fly-Fishing company and considers it to be an adventure of a lifetime. He loves being able to give others the ability to enjoy the same passion and hopes this brings them peace in their lives in the same way it does his.
Our goal is to remain a discount fly fishing shop so we can help everyone pursue their outdoor adventure
A message from Jason (The Wooly Bugger Guy)
We at Wooly Bugger Fly Co. welcome you to this site! We hope you enjoy our products as well as our tips, reviews, and documentation of our fly-fishing travels. Thanks for stopping by, and if you have any questions, tips to share, or would like to talk with us for any reason, you can email us at contact@woolybuggerflyco.com.
Then Jesus said to them, "Follow Me, and I will make you become fishers of men." (Mark 1:17)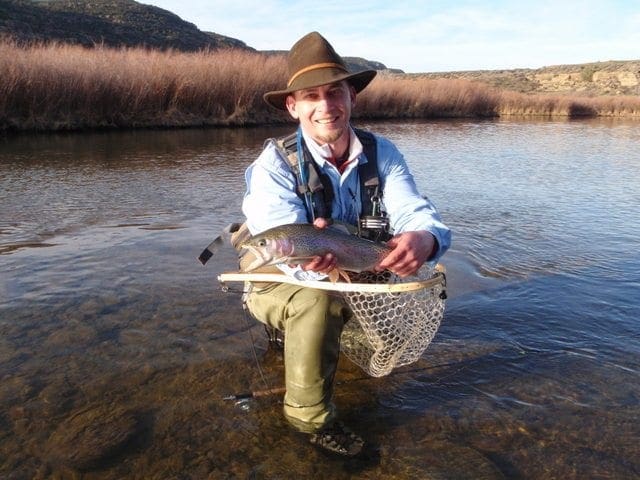 Jason Edwards on the San Juan River.
[/cl_text][/cl_column][/cl_row]